Pondicherry, one of the union territories in India, has been explored by tourists from all over the world throughout the year. Jotted with palm fringed locales, gorgeous beaches and tranquil backwaters, this magnificent city has become a hot tourist spot in India. If you are planning to go on for a trip to this city, you need not worry about accommodation as there are numerous beach resorts in Pondicherry where you can stay comfortably at reasonable prices.
We have prepared a list of the most popular beach resorts suitable for your next vacation.
Kailash Beach Resort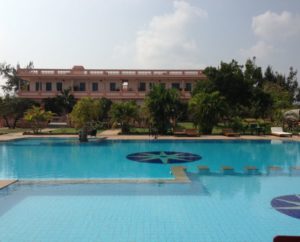 Located in the midst of 3 hectares of exotic and tropical garden, Kailash Beach resort has been the popular choice for most travelers. This is one of the few Pondicherry resorts built in traditional South Indian style. Surrounded by lush greeneries, Kailash Beach resort is adorned by the pleasing beauty of Bay of Bengal.
St. James Court Beach resort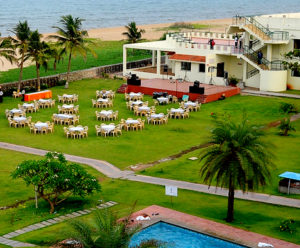 Nestled along the Pondicherry beach, St. James Court Beach resort is a wonderful place to relax, unwind and clasp your senses. Bucolic ambience, warm hospitality, stunning architecture and attractive setting are the highlights of this beach resort. Though there are many beach resorts in Pondicherry, nothing could be more luxurious and comfortable as this resort.
Nalla Eco Beach resort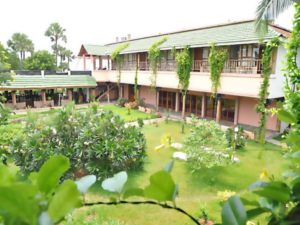 If you are looking for an eco-friendly beach resort in Pondicherry, then your ultimate choice would be none other than Nalla Eco beach resort. The rooms offer stunning sea views and are festooned with antique wooden furniture. You will definitely enjoy comfortable stay throughout your vacation in this resort. Loaded with lots of facilities and amenities, this beach resort is an optimal choice for people traveling with kids.
Ashok Beach Resort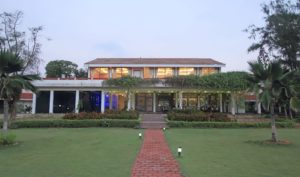 Whether you are traveling as a couple, family or a large group, Ashok Beach Resort gratifies the needs of every traveler by offering myriads of facilities and activities. Different types of rooms are available with diverse amenities and so, you can choose the one based on your requirement. Moreover, you can also enjoy indulging in spa, sauna and ayurvedic massages for relaxation at this Pondicherry beach resort.
Soorya beach resort
Located around the playful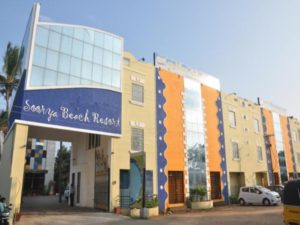 sands near Auroville, Soorya is one of the ideal beach resorts in Pondicherry that let guests to enjoy viewing scenic beaches without leaving the comfort of the room. The sea facing rooms have their own private balconies, which would be enticing for the visitors who want to get immersed in pleasant ambience.
Ocean Spray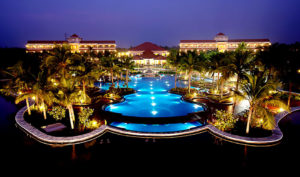 Ocean Spray resort is the synonym to comfortable, glamorous and luxurious resort and is highly recognized for its delightful and amazing offerings. Every room in Ocean Spray is loaded with numerous facilities and amenities that promise you the best of comfort throughout your stay.
Flora Beach Resort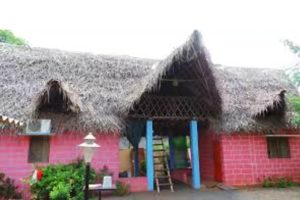 Flora Beach Resort is magnificent place for travelers to spend their amazing time in Pondicherry. This beautiful beach resort is located very close to various tourist attractions. Modern amenities, delicious cuisine and various entertainment options make Flora Beach Resort as one of the reput3ed beach resorts in Pondicherry.
Le Pondy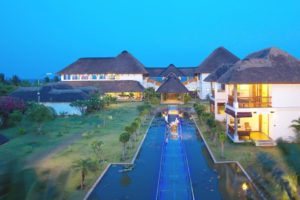 Le Pondy is most beautiful and elegant beach resorts in Pondicherry. Le Pondy is located very close to Chunnambar River boat house. It is one of the most celebrated tourist destinations in Pondicherry loaded with various modern amenities and luxurious option for the travelers.
Beach View Resort
If you are looking for perfect resort in Pondicherry facilitated with all means of amenities and fall within your budget? Then Beach View Resort will be the ideal choice. This luxurious beach resort is located very close to Auroville International Township. Nestled among lush green environment, Beach View Resort is best place to spend your vacation in amazing way.
Windflower Resorts & Spa Pondicherry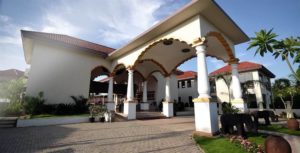 Located between the beautiful sea and silent backwaters.  Windflower Resorts Spa is most popular beach resorts in Pondicherry famous for its luxury, comfort and style. Here, the rooms are very spacious enough with stylish interiors and furniture. During your stay in Windflower Pondicherry, you can have great hospitality experience.
Beach resorts in Pondicherry add charm and fun to your vacation. Book them in advance and enjoy your holidays luxuriously.
Related Search Terms: pondicherry beach resorts, pondicherry resorts, resorts in pondicherry, best resorts in pondicherry, resort in pondicherry, budget resorts in pondicherry, pondicherry beach resort, beach resort in pondicherry, resorts in pondicherry with tariff, pondicherry hotels and resorts, best resort in pondicherry